If you caught Monday's put up, you may need observed that I made a reasonably large panzanella. I believe it regarded a bit of smaller within the pictures, but it surely was actually a large quantity of meals, particularly since there's simply two of us right here. As we have been cleansing up after that dinnertime photograph shoot, I used to be storing away containers filled with leftovers and I stated to Jack (half joking), "are you ready to have panzanella for breakfast tomorrow?" And then half-joking became all seriousness once we each realized that all the tomato-ey bread-y goodness with runny FRIED EGGS on high can be scrumptious.
And it was.
So in case you have some leftover panzanella hanging round after this weekend, contemplate turning it into breakfast the following morning 🙂
Breakfast Panzanella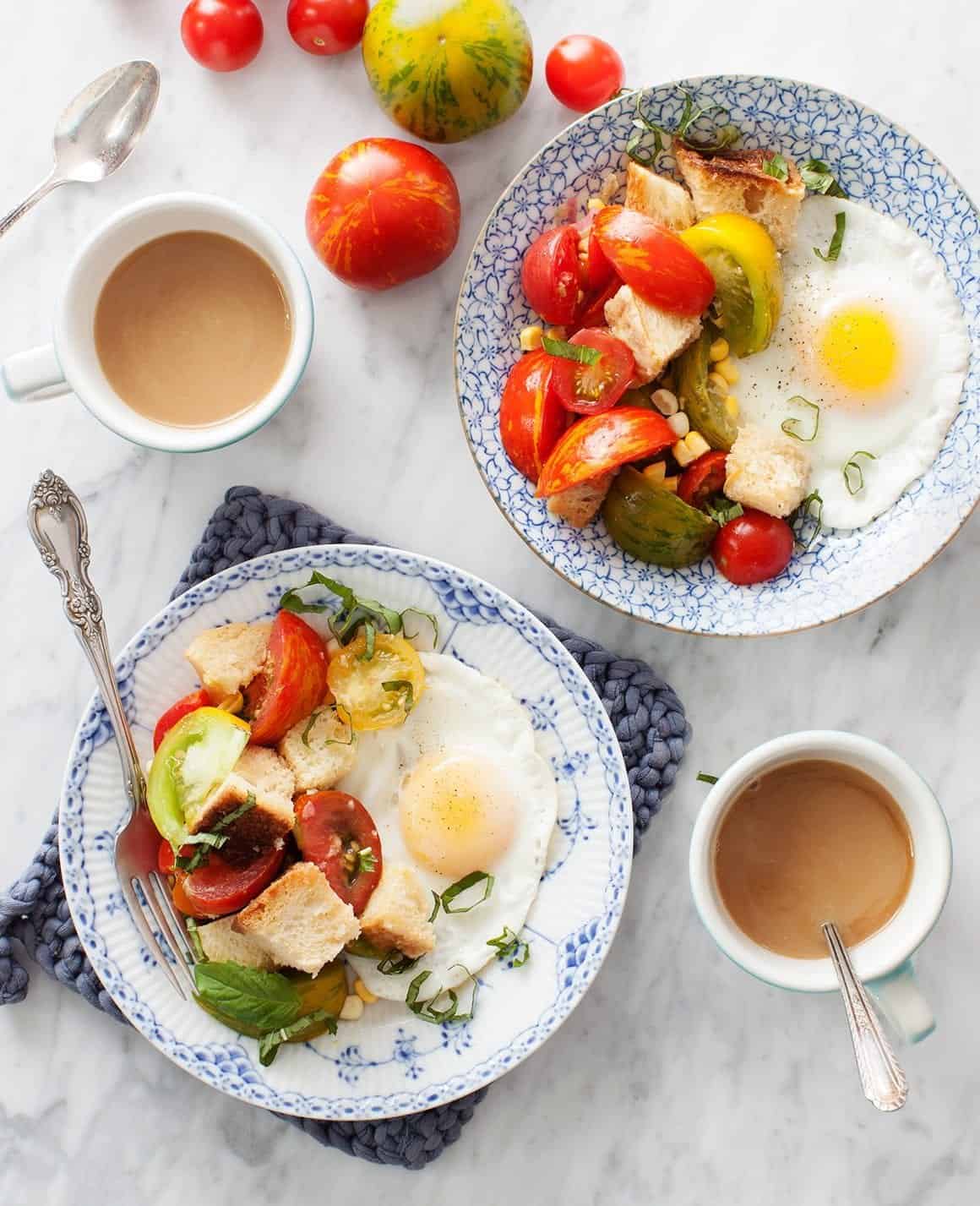 Leftover Panzanella, about 1 cup per individual
1 to 2 fried eggs per individual
sliced recent basil
First, take the leftover panzanella out of the fridge. Transfer about 1 cup to every plate and let it come to room temp when you make the eggs and pour your espresso.
Fry the eggs and high them onto the plates with the panzanella. Add freshly sliced basil and pinches of salt and pepper. Enjoy!
three.four.3177

If you make this, allow us to see! Tag your photograph with #loveandlemons on Instagram.